Carpet brings Color, Texture, Design, and Value to your floors, it creates warmth, luxury and style to your home.  Thanks to advanced technology, carpet is a durable and sound investment for even the most active homes.
Carpet provides comfort and can help save energy as it is an important contributor to the insulation of the indoor environment.
Carpet is soft, luxurious, and easier to maintain than hard surface flooring. Carpet provides a inviting, intangible warmth to a room.
Carpet can be an incredible design element in a room. Whether you choose a striking color, pattern, or texture, it can be both the foundation and focal point of a room.
 Active pets can increase the amount of wear and tear on your carpet so selecting a high performance product is key. Carpet constructed with nylon fiber is a great choice for pet parents as it is widely considered the most durable and resilient fiber. High performance polyester is also a great choice for pets due to its inherent stain resistance.
Carpet
Carpet is one of the most versatile flooring coverings to choose from because the possibilities are endless! Carpet is available in many different fibers, colors, and styles. Combine colors, patterns, and styles to create the design you want in your home or office.  Carpet is made from various synthetic and natural fibers. Each has different characteristics.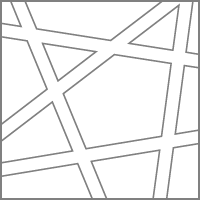 Nylon
Nylon is very soft, durable, and resistant to stains and abrasion. It is the most popular of carpet fibers by a large measure. Nylon is also the most durable of the synthetic fibers used in carpet.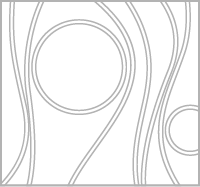 Polyester
Polyester remains a popular choice in carpet fiber due to its lustrous appearance, soft feel, high level of stain resistance, eco-friendly properties, and low cost.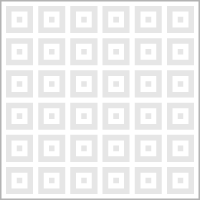 Polypropylene
Polypropylene fibers are similar to natural wool and are often used as a synthetic wool substitute. Polypropylene is highly stain-resistant but is not as durable or wear resilient as nylon fiber.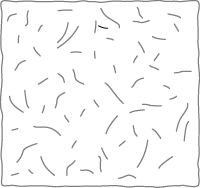 Wool
Wool is a natural, luxurious, long-lasting material, that has a distinctive look and feel. Because of its beauty, performance maintenance and health benefits – wool is the only authentic naturally sustainable fiber that synthetics strive to emulate.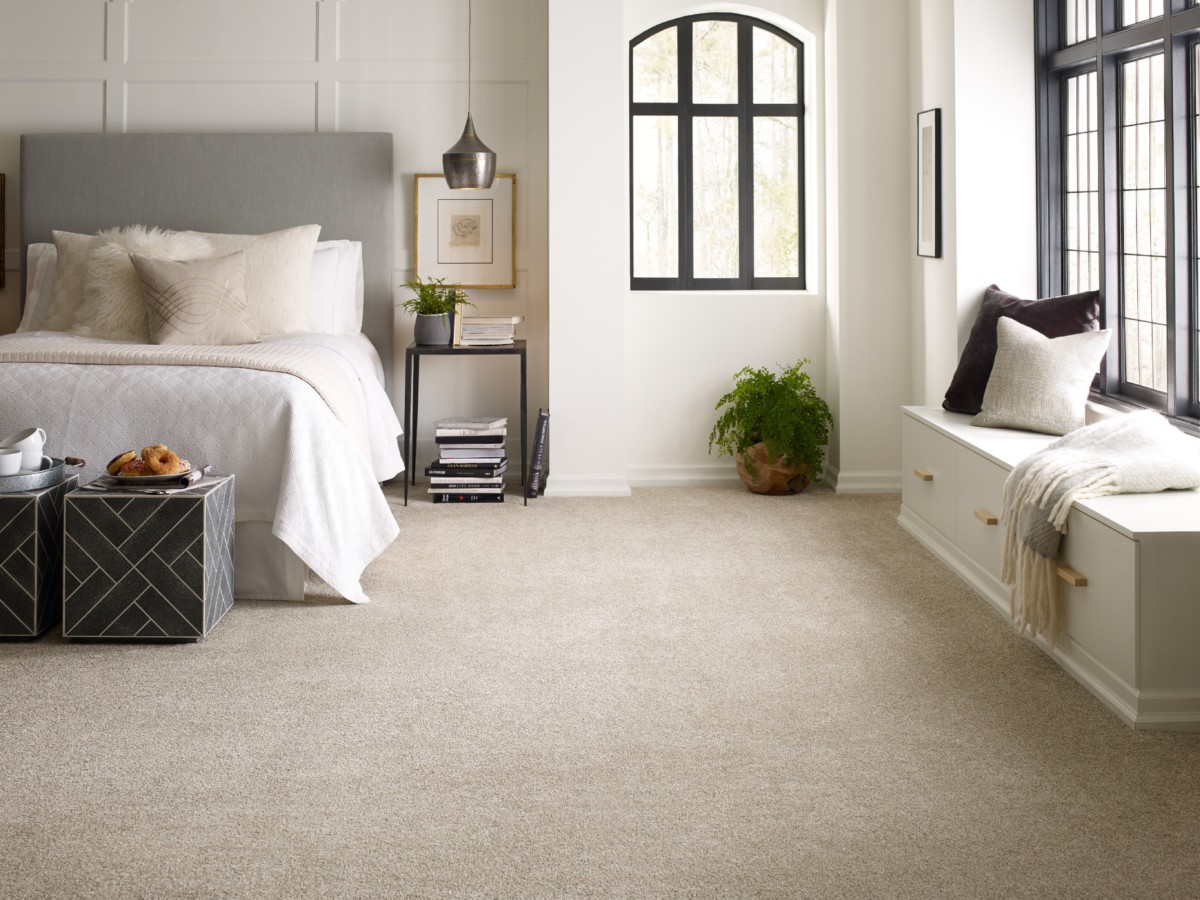 Textured / Cut Pile Carpet
This is one of the most common types of carpet you will find throughout most residential homes. Textured carpet is made in solid colors as well as multi-colored fibers that are blended together to provide a warm look and hide wear.
This style Carpet has a fiber that is woven tight and dense and can have a high or low sheen depending on the fiber used. Cut pile carpet gives any room a luxurious and inviting feel.
Loop Pile Carpet
Loop pile carpet comes in variations, such as level loop, where the fiber loops are all the same length, and patterned loops, where the loops are different heights. It is also possible for a carpet to have cut-and-loop construction, where some fibers are cut and others are looped.
Loop Pile Carpet leaves the entire yarn loop intact on the surface of the piece. These carpets tend to be highly durable, easy to clean, and resistant to stains, making them perfect for high-traffic areas.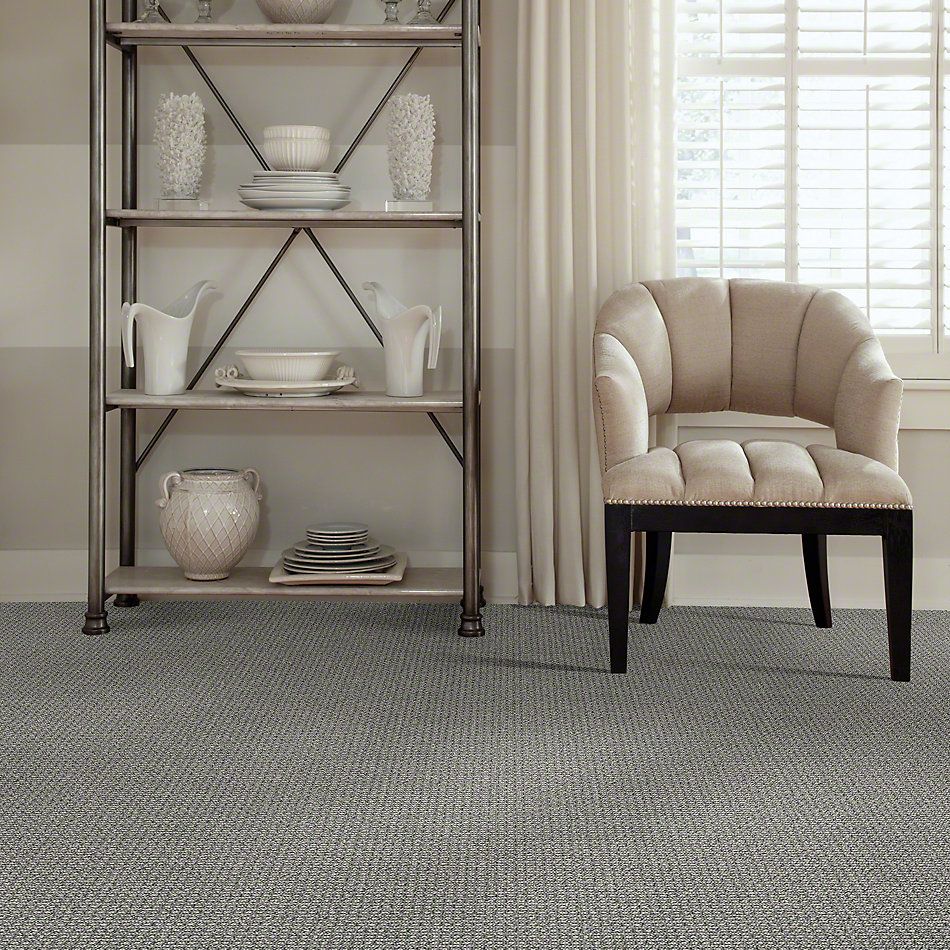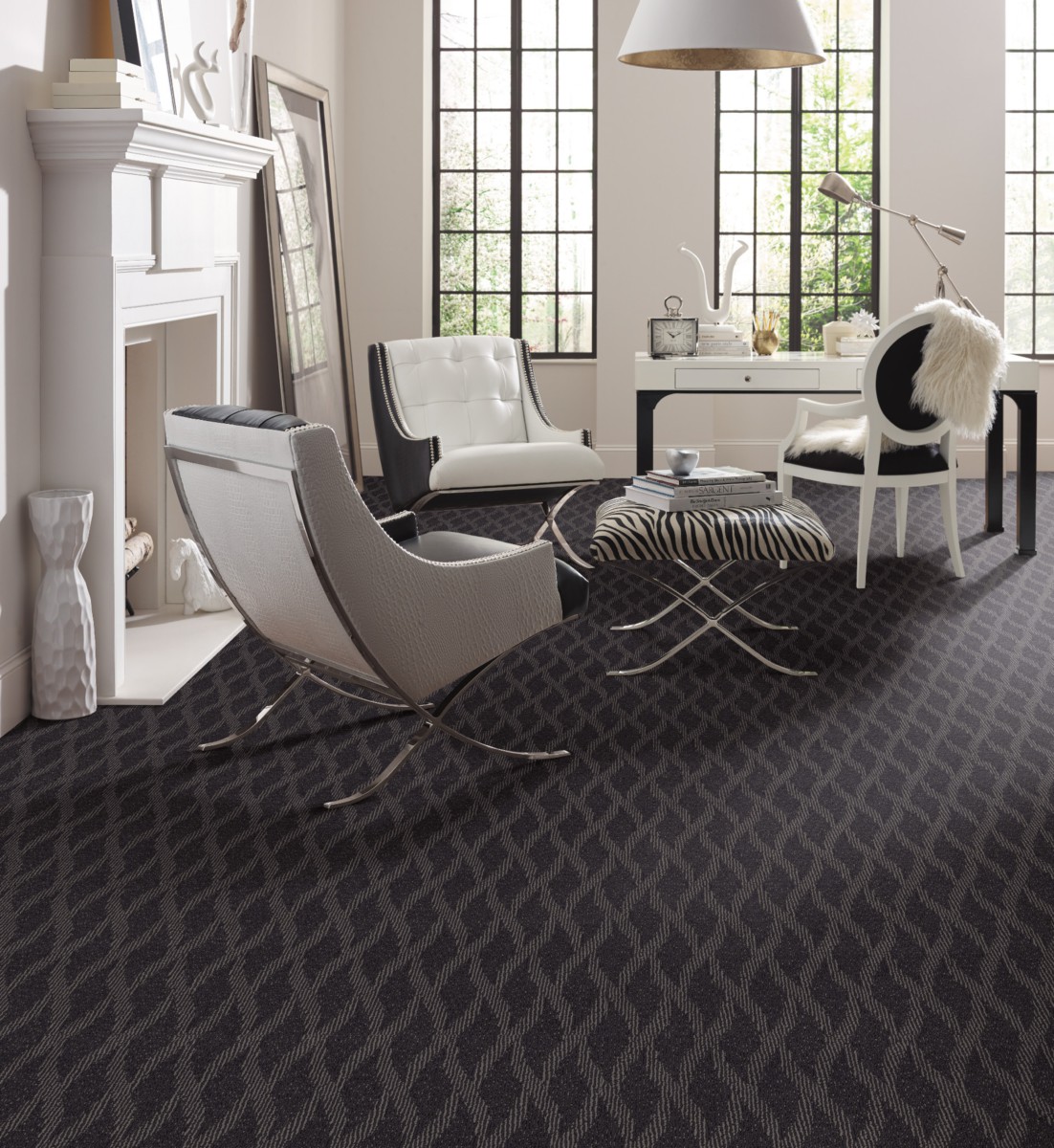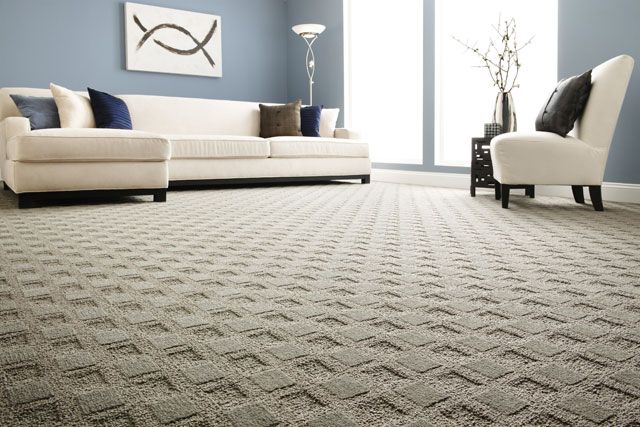 Patterned Carpet
Patterned Carpet comes in a wide selection of colors, fibers, styles & designs. Patterned carpet can be made with loop pile or cut pile construction and gives carpet many unique design to choose from. Patterned is used throughout the entire house or in specific areas to help create a a unique design or focal point like on Stairs or in an Office.
Patterned carpet  helps to hide wear in high traffic areas and is a great choice of flooring for any room.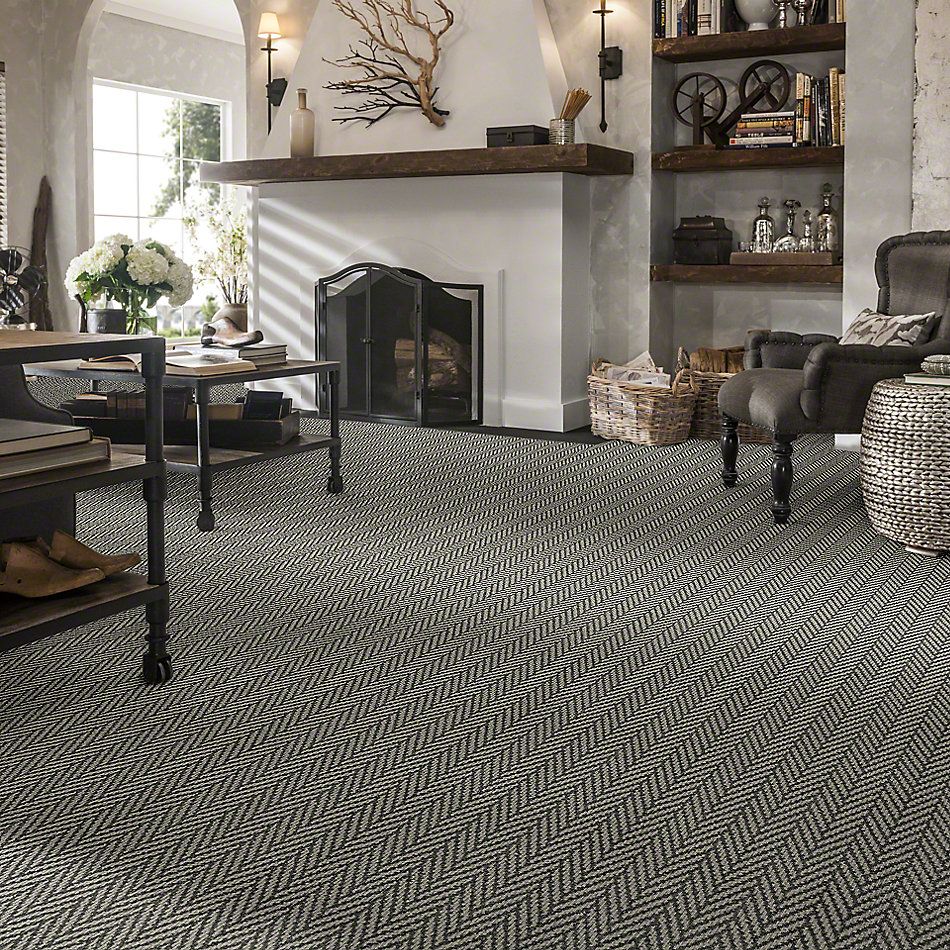 Broadloom Commercial Carpet
Broadloom Commercial Carpet is ideal for commercial spaces it is designed and consturcted for high traffic areas and commercial use.
There are many different patterns, colors, & styles to help create the design look & feel you want for your business or commercial space.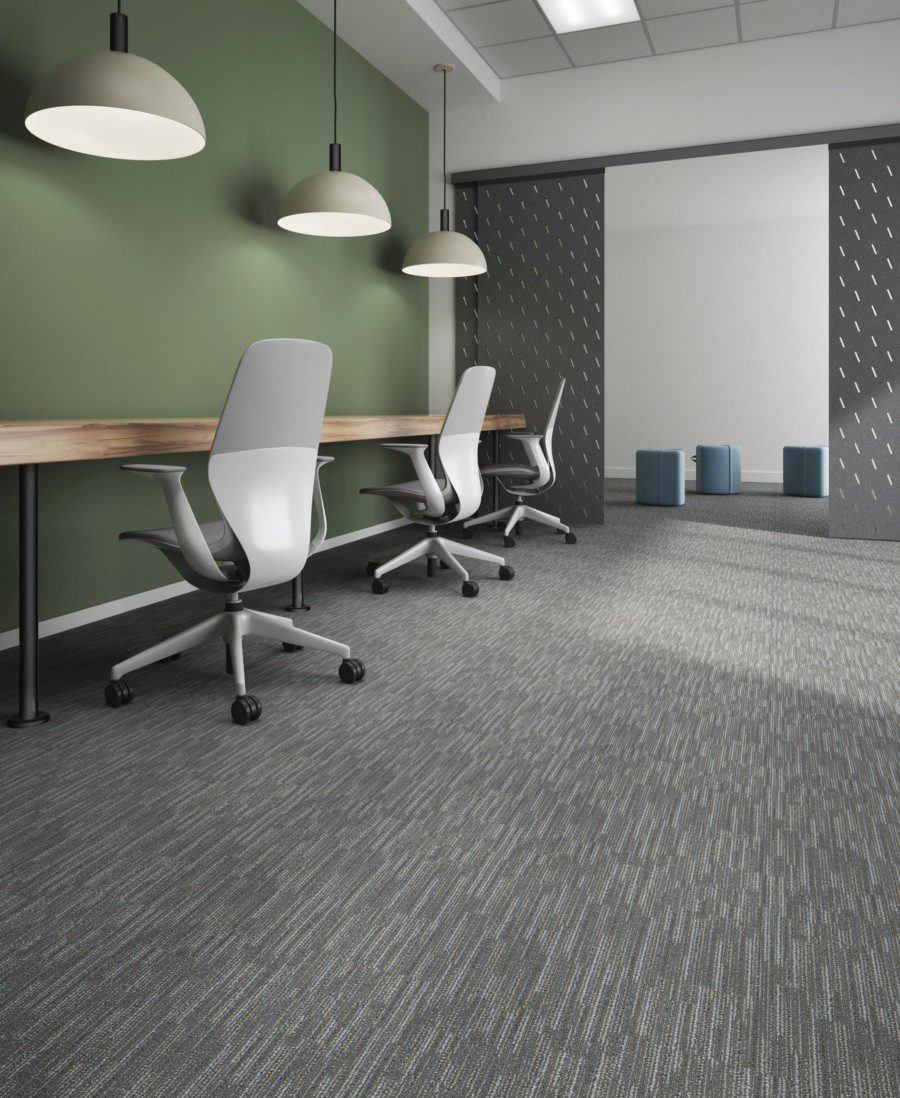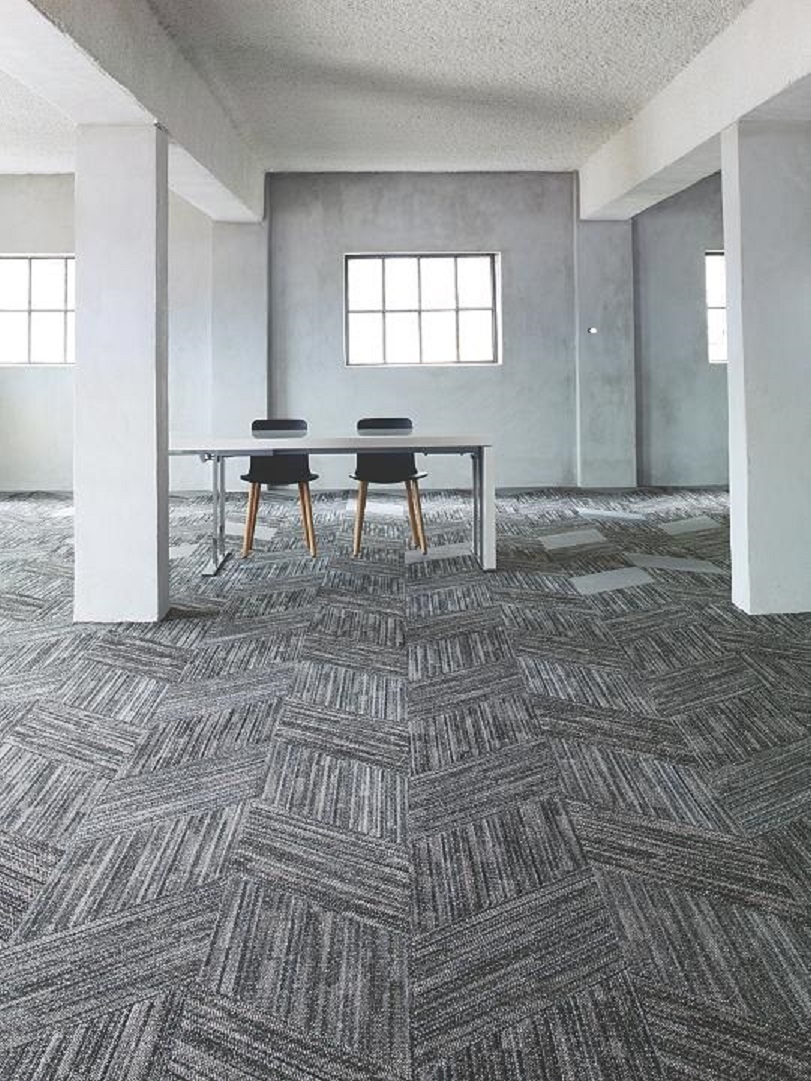 Commercial Carpet Tiless
Carpet Tiles are perfect for any commercial space they are very durable and constructed to with stain high traffic areas. Carpet Tiles are available in many different colors, patterns and styles.
Carpet Tiles are unique because they can be easily replaced if needed and they can be installed  in different ways to create unique patterns and designs.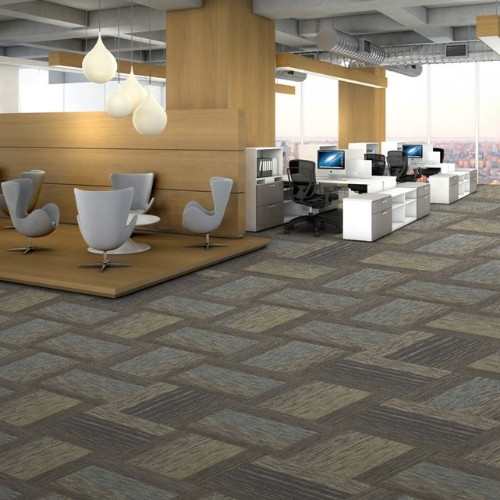 Carpet Cleaning
In addition to frequent vacuuming, it's important to clean your carpet on a regular basis. Professional Cleaning systems will remove the oily, sticky soil that vacuums can't take out, and will help keep your carpet looking great over time.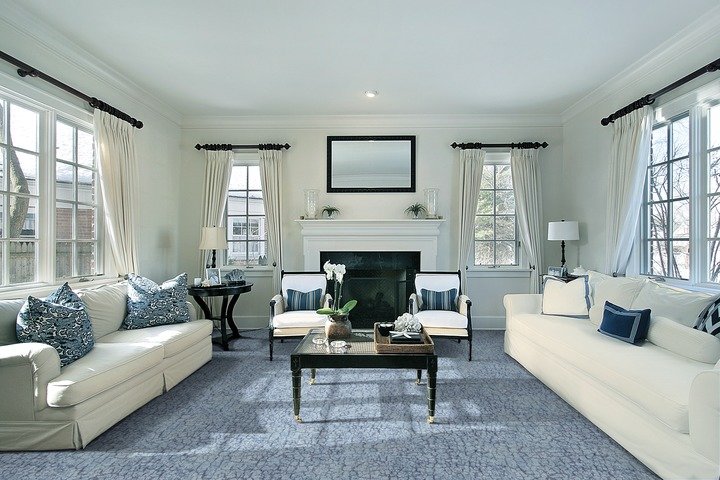 Place mats at doorways prevent the majority of dirt and soil from entering your home
Prompt attention to spills will prevent a stain from setting. Blot spills with a white soft cloth using the recommended carpet cleaning or spot removing products.
Vacuuming is the most important step in caring for your carpet.
Hot water extraction or steam cleaning can also help to remove oils and particulates. Shaw Floors recommends hot water extracting every 12-18 months depending on the traffic in your home.