Why Westco?
WESTCO CARPETS & INTERIORS HAS BECOME ONE OF UTAH COUNTY'S LONGEST-RUNNING AND MOST SUCCESSFUL PROVIDERS OF FLOOR COVERING AND INTERIOR DESIGN SERVICES.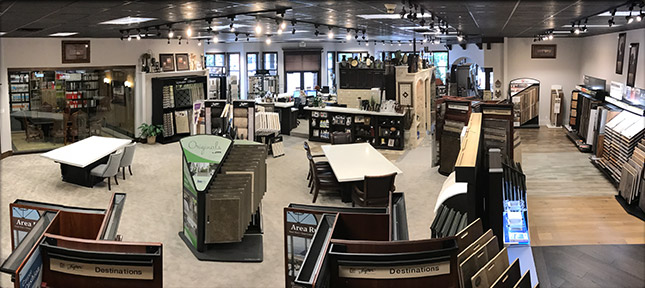 Westco's Mission is to use quality products, with superior installation and keeping competitive pricing. To give every customer great service & attention to all details, in hopes that no matter how big or small their project may be that in the end they will have had a great experience. That we have treated them respectful, and been knowledgeable & helpful with their decision making process.
We value our customers and their thoughts about the projects we have completed for them. Read below to see what we have done for others.
Very Impressed with Westco!
My wife and I have been very impressed with Westco! We worked closely with Chandler to change the carpet on our main floor to luxury vinyl plank. We didn't know much about the product initially, but Chandler was able to explain everything about it, including the pros and cons. We've had it installed now for a couple of months, and we love it!
Chandler and the other folks have been great to work with. They're very professional, know their stuff, are fair with their pricing, and were patient with us as we decided what we wanted to do with our flooring.
We just recently had to get the carpet stretched in our basement. Chandler lined us up with one of their carpet guys (Christian) who came out very quickly and made the repair. Christian was courteous and did a great job with the carpet repair.
Each interaction we've had with the folks at Westco has been very positive, and their work has been excellent. I definitely recommend this company and their people to anyone!
-Stephen A
Going Above and Beyond!
We were remodeling our basement and Bright Homes referred us to Westco Carpet for our flooring needs. From the beginning working with Joy at Westco was a breeze. I was able to pick tile (bathroom), LVP flooring for the Kitchenette, and carpeting for the rest of the basement without difficulty. When problems occurred, they were willing to do what ever it took to correct it. An example: I gave them the invoice from another carpeting company with the name of the carpet I wanted to install in our theater room. Turns out the carpet I ordered (from the other company) and the carpet they installed were not the same carpet. The moment I saw the carpet, I knew I did not like it–it didn't look at all like the carpet I had upstairs. I told Westco and that's when we discovered the other carpet company's error. Westco replaced that carpeting with a carpet they had in stock (which I liked better) without any extra cost to me. That is going above and beyond.
-LaDeana W.
I'll Never Go Anywhere Else!
I have worked with the owner Brad several times. He has always taken the time to personally oversee my jobs. He is honest and makes sure that the jobs are done quickly and beautifully. I will never go anywhere else for my floor covering or interior needs, these guys are the best!
-Sam P.
See what others have said